Our History
A legacy of luxury
Work commenced on the Jupiter Reef Club in 1983, and opened in the same year. Established as a fixed week timeshare condominium, the Jupiter Reef Club has grown to attract guests from around the world. Our guests are comprised of timeshare owners, RCI exchangers, and vacation renters. Click Here to find out more about the Town of Jupiter.
Enjoy a mimosa poolside after a day of paddleboarding. Take a breather on your unit deck after a day of visiting the famed museums or attractions in the area. Finish your blackened Mahi-Mahi after a day of deep sea fishing. Snorkel with the family and take in the splendor that is Florida's wildlife. Or, simply suntan in the beautiful Florida weather -- The choice is yours; we are just here to provide you with spectacular accomodations. Our friendly staff members are always available to help make your stay memorable.
Swimming Pool & Spa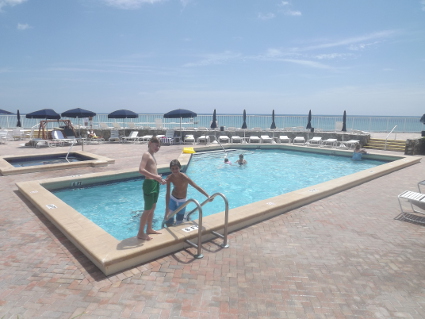 Our swimming pool is seasonally heated, ensuring there is not a moment you cannot enjoy a swim by the Atlantic. Our spa is the finishing touch.
Stainless Steel Grills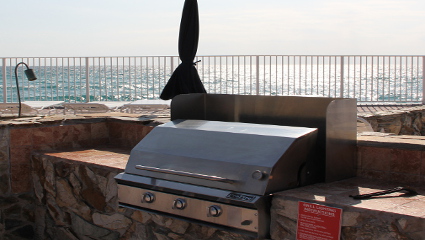 Whatever it is that you may want to grill, our professional stainless steel grills allow you to do so with ease while listening to the soothing sounds of the ocean.
Location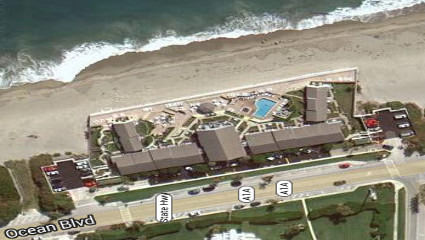 The Reef Club's biggest amenity is the location. We are adjacent to protected beaches, and are a short drive from any attraction you may want to visit.